Ja, diese Karte hat keinen Spruch drauf, wenn es aber einen hätte, wäre es der aus dem Titel. Die Karte ist für einen Mann, Den Mann, den einzigen Mann in meinem Leben. Ich werde sie ihm in seine Tasche schmuggeln, wenn er zur Arbeit aufbricht. Es wäre nicht das erste Mal, daß eine Notiz in seiner Tasche landet. Manchmal finde ich selbst ja auch welche, wenn ich auf Reisen bin und dann plötzlich liebe Worte mich nach Hause fahren lassen wollen.
Yes, this card has no sentiment. If it had one it would be the title of this post. The card was made for a man, THE MAN, the only man in my life. I will sneak this card in his bag before he goes off to work. It won't be the first time for a card or notice to land in his bag. Sometimes I myself find little love notes in my baggage, when I'm traveling alone.
Für die süßen kleinen Bienchen von Paper Smooches habe ich kein Papier sondern Filz verwendet. Die Ausstanzungen habe ich dann vorsichtig zusammengesetzt. Im Hintergrund der Bienchen ist nicht nur eine Fahne mit Wabenmuster, sondern auch eine Ausstanzung der Wabenmuster, ebenfalls von Paper Smooches. Für ein wenig mehr Details sorgt die Blumenstanze sowie das gerissene Hintergrundpapier mit Holzmuster. Ich denke, sie ist männlich genug für den Mann, immerhin hat er von mir auch schon rosa Schweinchen erhalten – und war damit sehr glücklich.
I used felt, not paper, to cut out the cute little bees by Paper Smooches. In the background is another Paper Smooches die hidden, the honeycombs. For a little more detail on the card, I used some flower die cuts in brown that I highlightet with a white gelpen. I think, this card is masculine enough, at least for my man here. I mean, he already had received card with little pink piglets and loved it.
Mit der Karte möchte ich an der herzallerliebsten Challenge von Paper Smooches "Männer" teilnehmen. Ich liebe ihre Stanzen, die sind so wunderbar verspielt. Neben den Bienchen hatte ich noch andere gekauft, die ihr demnächst auf jeden Fall sehen werdet!
With this card I would like to join the Paper Smooches Card Challenge "Men".  I love their dies, they look so adorably cute. Soon you will see other cards where I used Paper Smooches dies, there are so many ideas! I also recommend to use felt with their dies. It feels very special on the cards and it would look so unbelievably cute with their critter dies!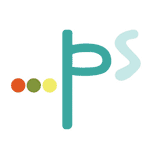 Auf bald ihr Lieben! See you soon!
Miss
Utensilien/ Supplies:
Big Shot, Glue, Paper from my stash, felt from my stash, glue, foam tape
Uniball Signo White Gelpen